Cricket Fever Meets APAR Power
Back To All Articles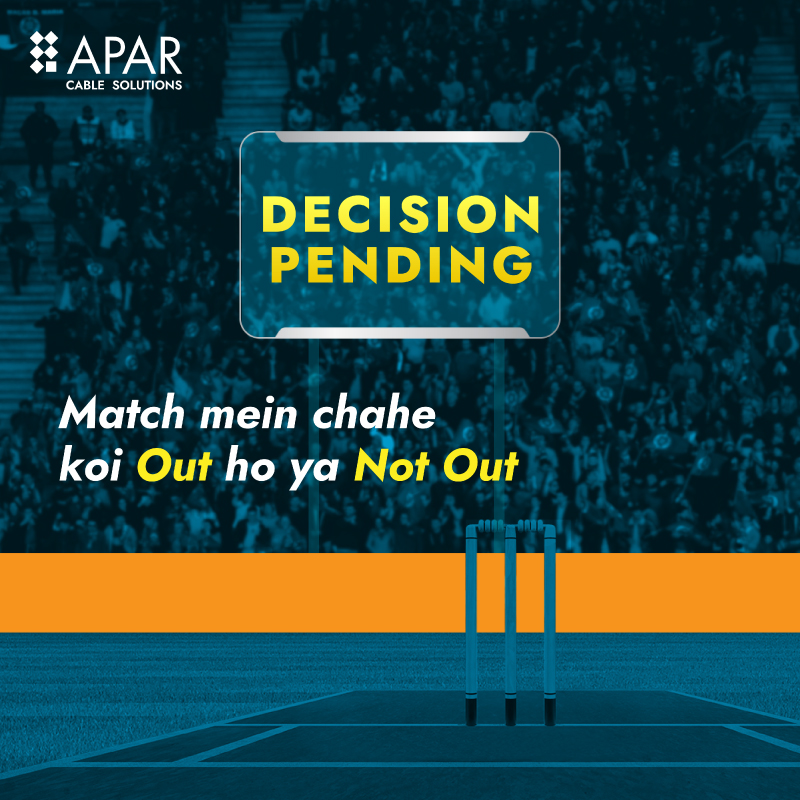 APAR Industries, established in 1958 in India, and operating in over 140 countries, is known for being a trusted manufacturer and supplier of conductors, a wide range of cables, speciality oils, polymers, and lubricants.
The brand also has a massive following on social media, where it showcases its futuristic promise. In the same league, it observed that cricket tournaments are not anymore a source of entertainment, they also become a battleground for marketers to capture the attention of the viewers.
APAR wanted to leverage this time with its TVC. They, therefore, approached us with the task of creating a social media buzz around that TVC featuring its product, APAR Anushakti.
To make a lasting impression on social media, we came up with a well-thought-out plan, which included a mix of engaging content and interactive contests to keep fans hooked. The visual representation used for this campaign was in the vibrant zone, with the content part effortlessly blending APAR's promise with cricket terminology.
The campaign kicked off with teaser videos. These short clips took the excitement of the matches a notch higher by dropping hints about the connection between APAR Anushakti and the Asia Cup.
To boost engagement, we introduced some engaging social media contests that got cricket enthusiasts involved. To participate, viewers had to watch the TVC closely as they had to catch the frame to find answers.
Another smart move in our playbook was the match-related videos. More than just cricket, it was about how the product features seamlessly blend with the spirit of the game. These videos left a steady presence on match days, offering valuable insights and urging viewers to watch the TVC.
By the end of the Asia Cup tournament, APAR Anushakti had not only showcased their TVC but also created their brand into the memories of cricket fans.