Financial Empowerment in Your Language
Back To All Articles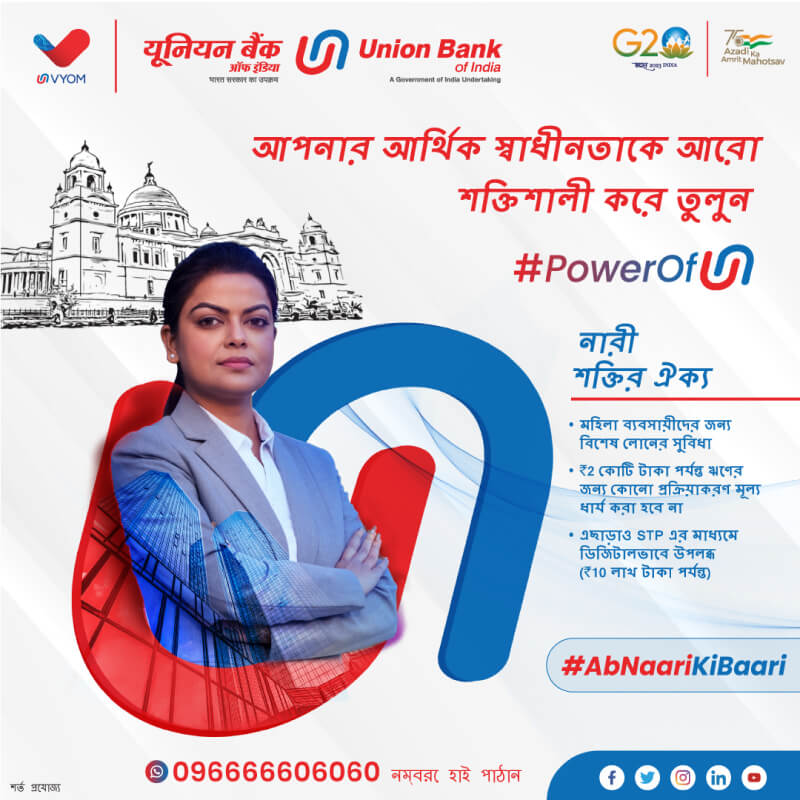 Spread in 34 states/union territories, Union Bank of India has a strong presence across India. However, the bank identified 125 cities and districts where the business growth potential is higher.
Further, the bank aimed to create greater awareness for its products for over 100 days across the districts only. 
This brief posed a unique challenge for us. For a country as diverse as India, every region and every state has its spin on the language along with ethnicity that's specific to them. This distinction in culture makes them truly unique.
Hence, we started thinking outside the box to create something inclusive of everyone's exclusivity. After several rounds of brainstorming, we finally zeroed down to have a hyperlocal outreach campaign that would easily fly colourfully in all those districts specified by the bank. 
This project was then coined as the #PowerOfU campaign. To keep the creative relevant, we focused on what that particular product meant to the customer.
While crafting the copy, we developed one single campaign line that was not just motivational and inspirational but also flexible enough to be translated into different languages keeping the essence of the message intact. 
This was ably supported by designs that carried the message beautifully. Going forward, we incorporated different famous monuments representing that particular area to give a unique regional touch to every creative.
Under this campaign, we picked 9 of their products – Gold Loan, Nari Shakti (MSME Segment), Home Loan, Education Loan, Union Miles, SB Premium, SBHNI, UCCA, and USSA. These would go out as short ads translated into 11 Indian languages. 
Beginning 6th June, the campaign is currently live on Facebook, Instagram and Youtube, along with being played as Google Ads, Programmatic ads on DV360 and Paytunes Audio Ads on platforms like Sawan, Spotify and Wynk.
After the completion of two months, #PowerOfU received a phenomenal response. The click-through rate (CTR) for Gold Product resulted in over 4% and Nari Shakti received over 3% CTR.
Thus, we can conclude that focussed campaigns with proper planning and execution have a higher potential of resonating with the audience and spreading the message effectively.