The Tech Connect
Back To All Articles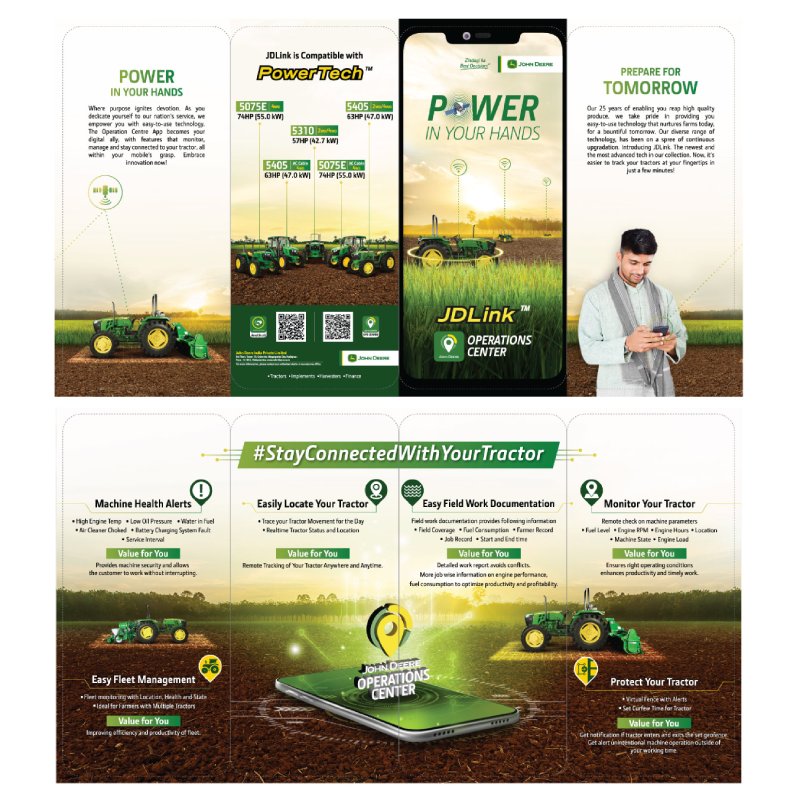 John Deere is recently launching their new technology, JDLink technology, for all farmers and contractors to benefit from. This technology will allow the tractor owners to track their tractor's health, location and working hours from their phone via satellite.
To outline all the benefits and advantages of this JDLink technology, they came to us to create a leaflet with a design that was very easy to carry and relate to the audience. Our team rose to the occasion, first, the copy team vetted the entire content provided by them. Later the art team got creative and designed a leaflet which looked like a phone, giving the user the perfect experience through this leaflet. This leaflet touched base on its advantages, features and tractor compatibility. 
We received appreciation from the John Deere Leadership and the Senior Management of the John Deere Marketing team.
Here's to creating more like this.