Pechchan Con Shines as Indian Agency Wins "Best of International Work" at E3 AGM
Back To All Articles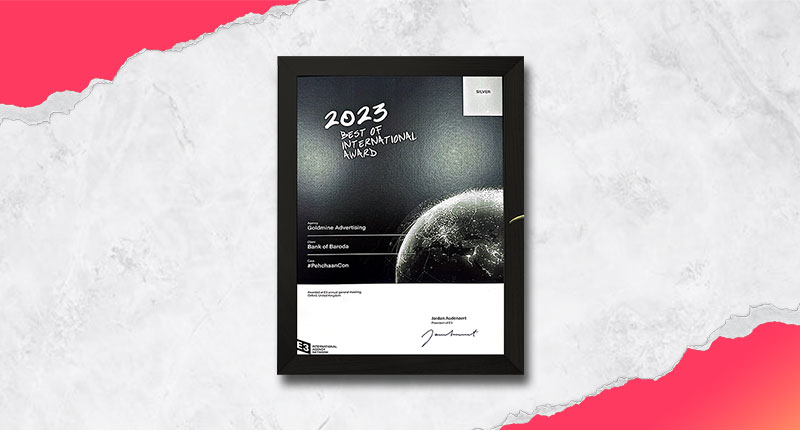 In a remarkable achievement for Goldmine Advertising, Pechchan Con, the advertising campaign created for Bank of Baroda as part of a cybersecurity awareness idea, emerged victorious at the prestigious E3 AGM awards ceremony held in Denmark. E3, a global network of independent agencies, recognizes and celebrates outstanding contributions among its network of E3 agencies. The agency's triumph in the category of "Best of International Work" showcased its ability to excel on the international stage.
With over 13 agencies from around the world participating, Pechchan Con's win not only highlighted its own accomplishments but also represented a significant milestone for the agency to excel internationally. As the sole Indian agency in attendance, Pechchan Con's success underscores the talent and expertise present within the country.
Representing Pechchan Con were two distinguished individuals who played pivotal roles in the agency's victory. Shivani Desai, the Assistant Vice President of Client Servicing, and Pratik Singla, the Chief Executive Officer of Goldmine Advertising, presented their agency's innovative and effective solutions to the esteemed judging panel. As the 'Pechchan Con campaign for Bank of Baroda' continues to raise the bar for excellence for the agency, this achievement solidifies its position as a force to be reckoned with.